Present in Paris (offices at18 Rue Pasquier, 75008 et Fontainebleau (47 boulevard du Maréchal Foch- 77300), Doteam Executive Search is a recruitment consultancy for executive staff in middle and top management as well as multilingual and international profiles.
Mandated by our customers in the placement of permanent professionals with high added value, we are involved in the following sectors: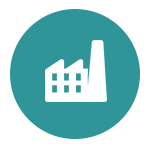 Industry,
Engineering,
Supply Chain,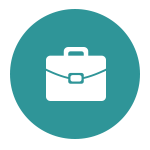 B to B services,
Associations, Foundations, NGO,
Public.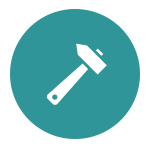 Construction-Real Estate,
Facility management,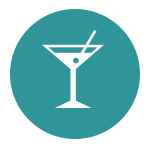 Hospitality
Luxury and leisure,
This range of expertise allows us to work in a multitude of environments such as for industry, engineering or supply chain where we master the complexity of the automotive, aerospace, oil & gas, or food sector.
Our team is dedicated to the recruitment of experts in the following positions :
General Managers (GM) of the Subsidiaries, Regions or Branches of Development and of the Commercial Agency (France and International),
Directors – BE, Techniques, Project Managers (France or Export), Engineers and Technicians in R & D studies, process, methods, maintenance, product development QHSE,
Business Managers both in support (transverse) and in business development with management teams or not, Marketing Manager,
Chief Financial Officer (CFO /RAF), Accountants – General, Customers and Suppliers, Management Controller, Cash Manager/Treasurer, Consolidator,
HRD/RRH, Head of payroll and personnel administration,
Purchasing Director, International Sourcing, Supply Chain France & International,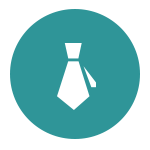 ---
We offer our recruitment expertise in an international context, bringing added value to our bilingual functions related to multicultural projects.

We can also offer assistance in the recruitment of complete teams, for example when creating a service or the establishment of a project team.
Our approaches (head-hunting and the direct approach) are particularly suitable for confidential research and strategic recruitment and oriented towards profiles with high added value!
In a labour market which is constantly evolving and subject to strong competition, your ability to adapt to changes in your area is your best guarantee of success.
At Doteam Executive Search we combine our passion for human resources with our cutting edge sectoral expertise. We have one objective: to find the best candidates for you and so ensure the success of your business.
We believe that your new rising stars will be your greatest strength.
Our thorough knowledge of the professionals from our centers of excellence as well as our targeted recruitment processes will be crucial to finding the key staff who will put their talent to work for you.
We make it our business to see each mission as unique, correlated with a strategy that's tied to our clients' expectations and the sector in question. Because of the experience we have gained during our many missions, we can offer you the right solution to meet your needs precisely. This means that you are guaranteed a professional, optimized service that will seek out, persuade, and recruit expert staff wherever they might be. We also guarantee complete confidentiality where it is required.
We cover all areas of the recruitment process. We analyze the post to be filled within your organization, write the job description, devise the search strategy, then target, approach, and select the candidates via the relevant networks. Every stage takes place with the active collaboration of the candidates and your teams via reporting at the pace you desire.
We provide support during final decision making to optimize the expertise of the chosen candidates and integrate them into your teams.